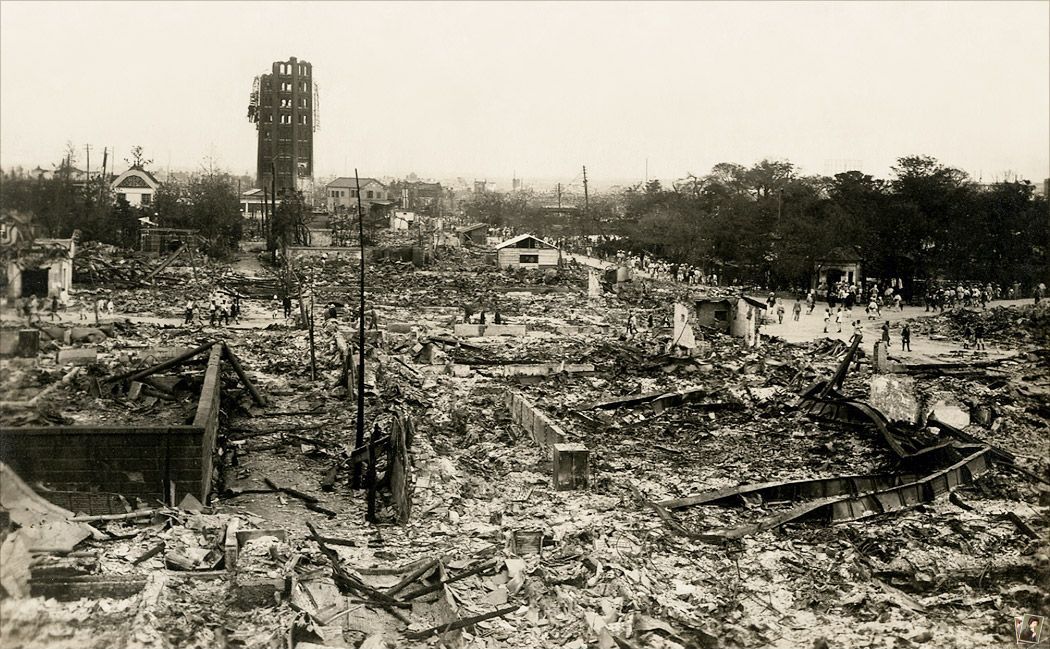 1923
After the Great Kanto Earthquake, Kosuke Kamata opened a knife-sharpening business in Tajima-cho (currently Nishi Asakusa 2-chome) in Asakusa-ku, Tokyo.
1926
Moved to Shibasaki-cho (currently Nishi-Asakusa 3-chome).
1940
Kosuke's eldest son, Masao, joined the company.
1957
Store relocated to Kappabashi Hondori Shopping Street, 2-23-11 Nishi-Asakusa.
1970
Kamata Building completed.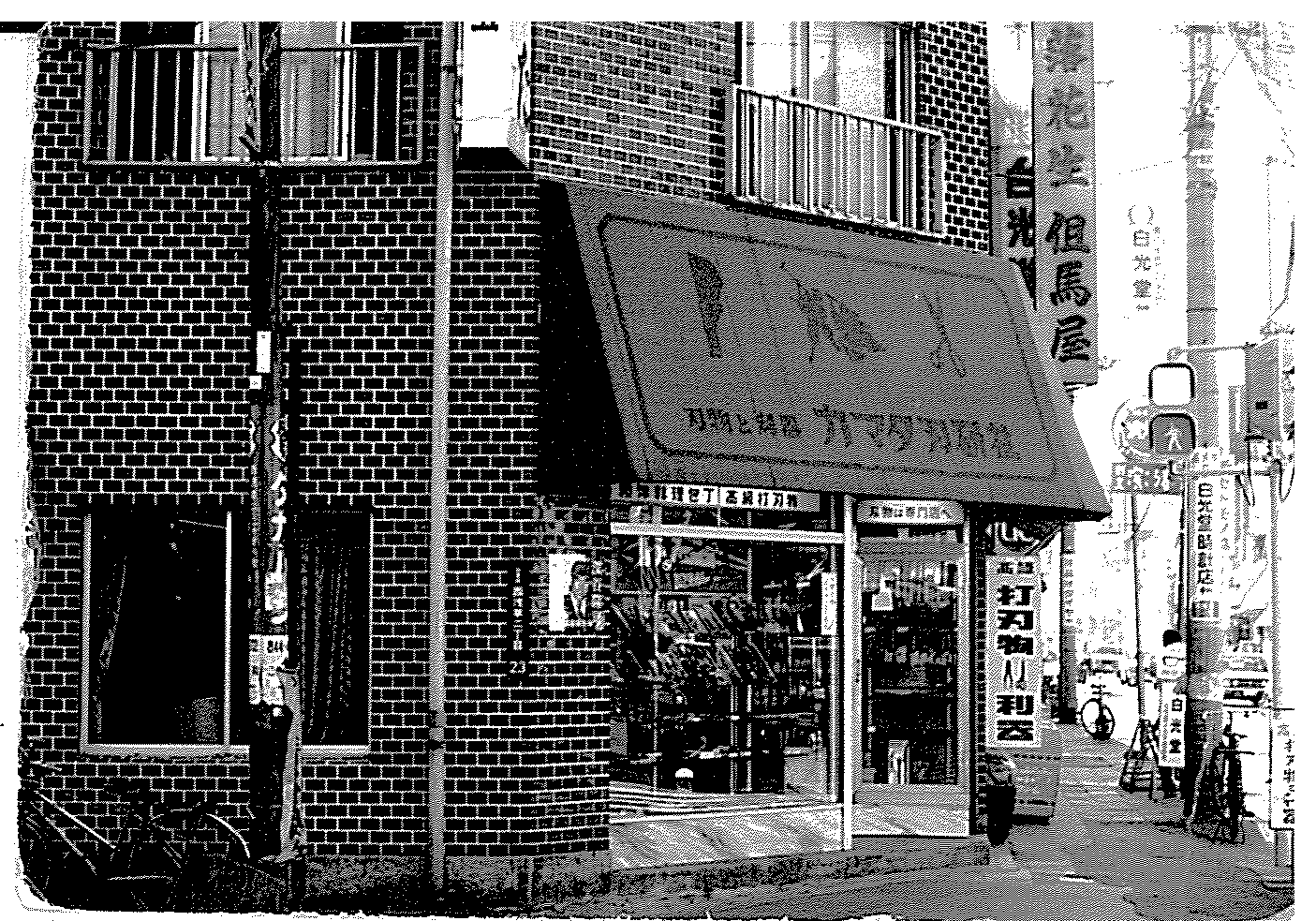 1995
Seiichi Kamata was appointed as the third president.
March 2003
Established as Kenmax Co., Ltd.
May 2004
Matsugaya in the Kappabashi Dogu Street moved to 2-chome.
July 2007
The mascot character Kacchan/Pakkun is born.
August 2007
Started knife sharpening classes as part of TBS Radio's culture circle.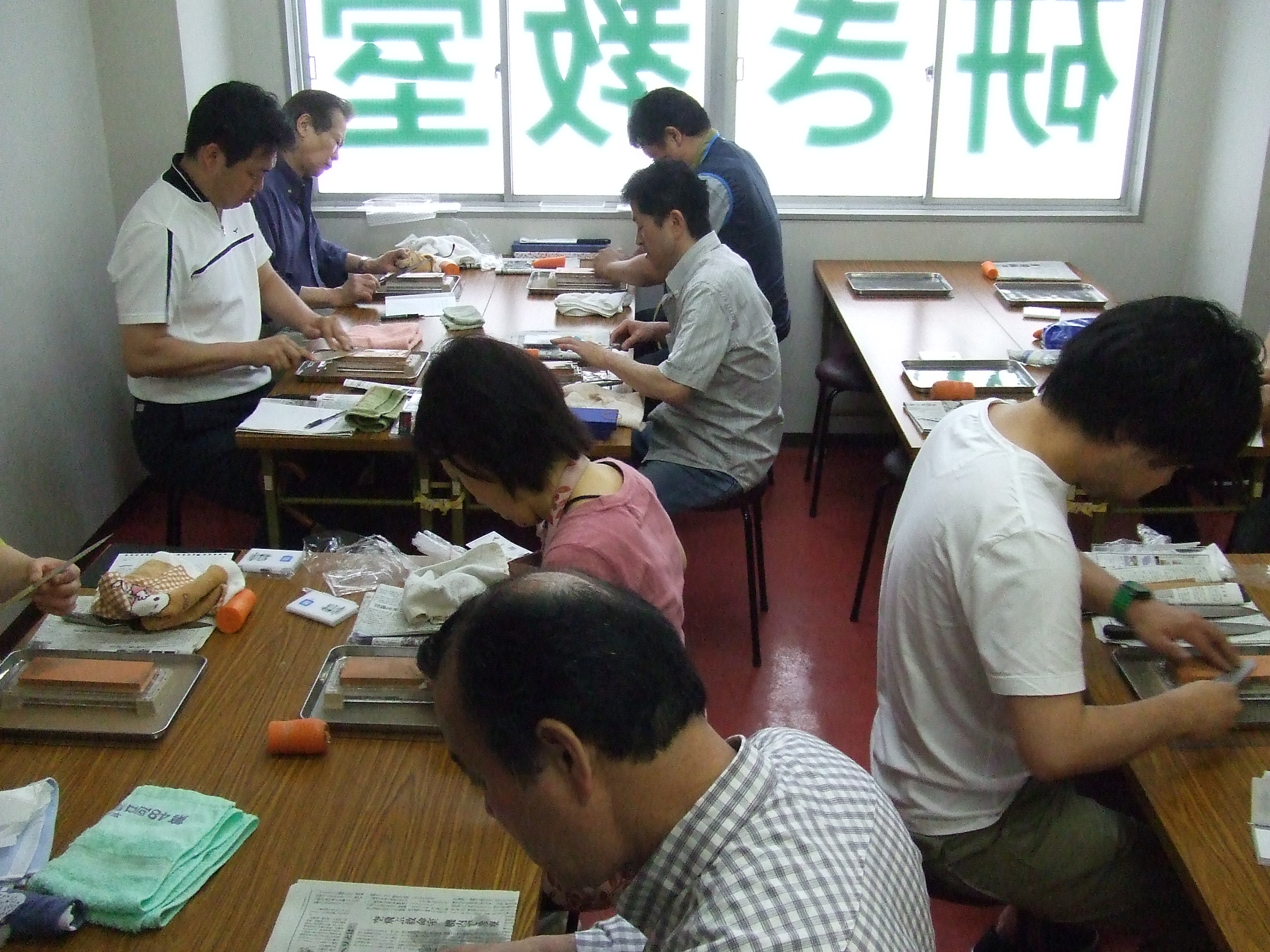 October 2007
Unveiled at an unveiling ceremony with neighborhood children during the Tool Festival.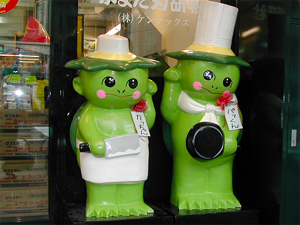 April 2009
Opened Pro Knife Center Tokyo in cooperation with Zwilling J.A. Henckels Japan.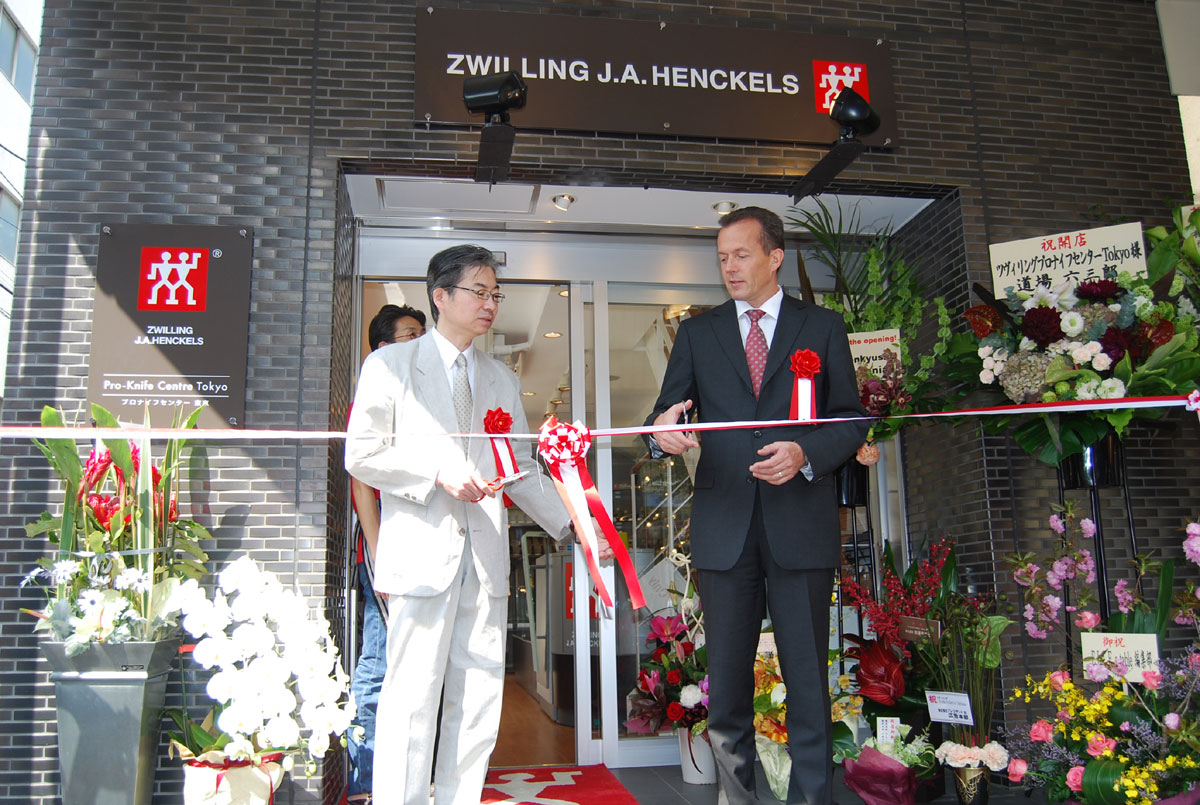 April 2010
Seiichi's eldest son, Yosuke, joins the company.
March 2011
Started supporting reconstruction of areas affected by the Great East Japan Earthquake with speedy service for polishing household knives. The R45 series, which donates 10% of sales proceeds, will also be released at the same time.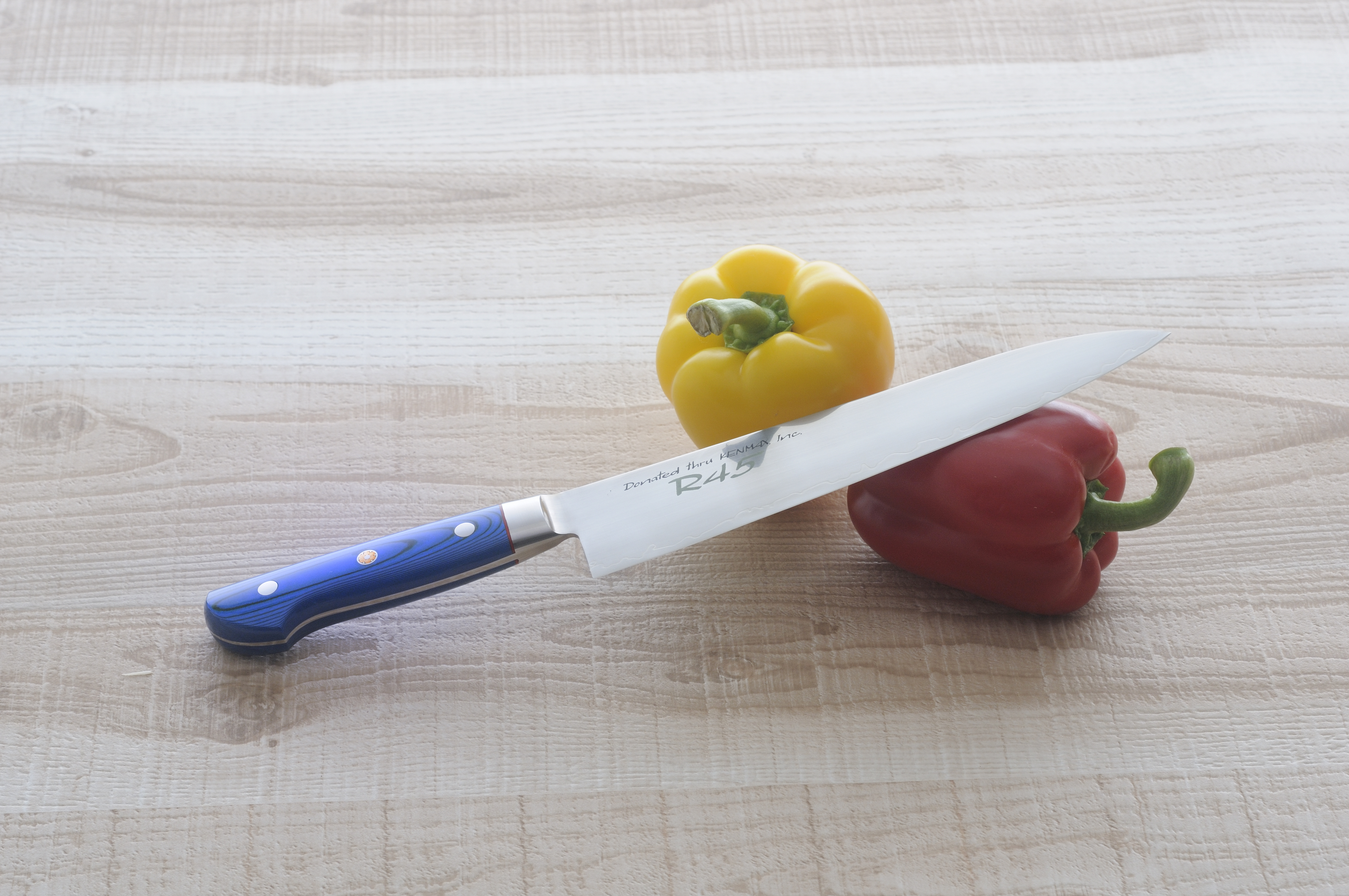 September 2011
88th series released to commemorate 88th anniversary of founding.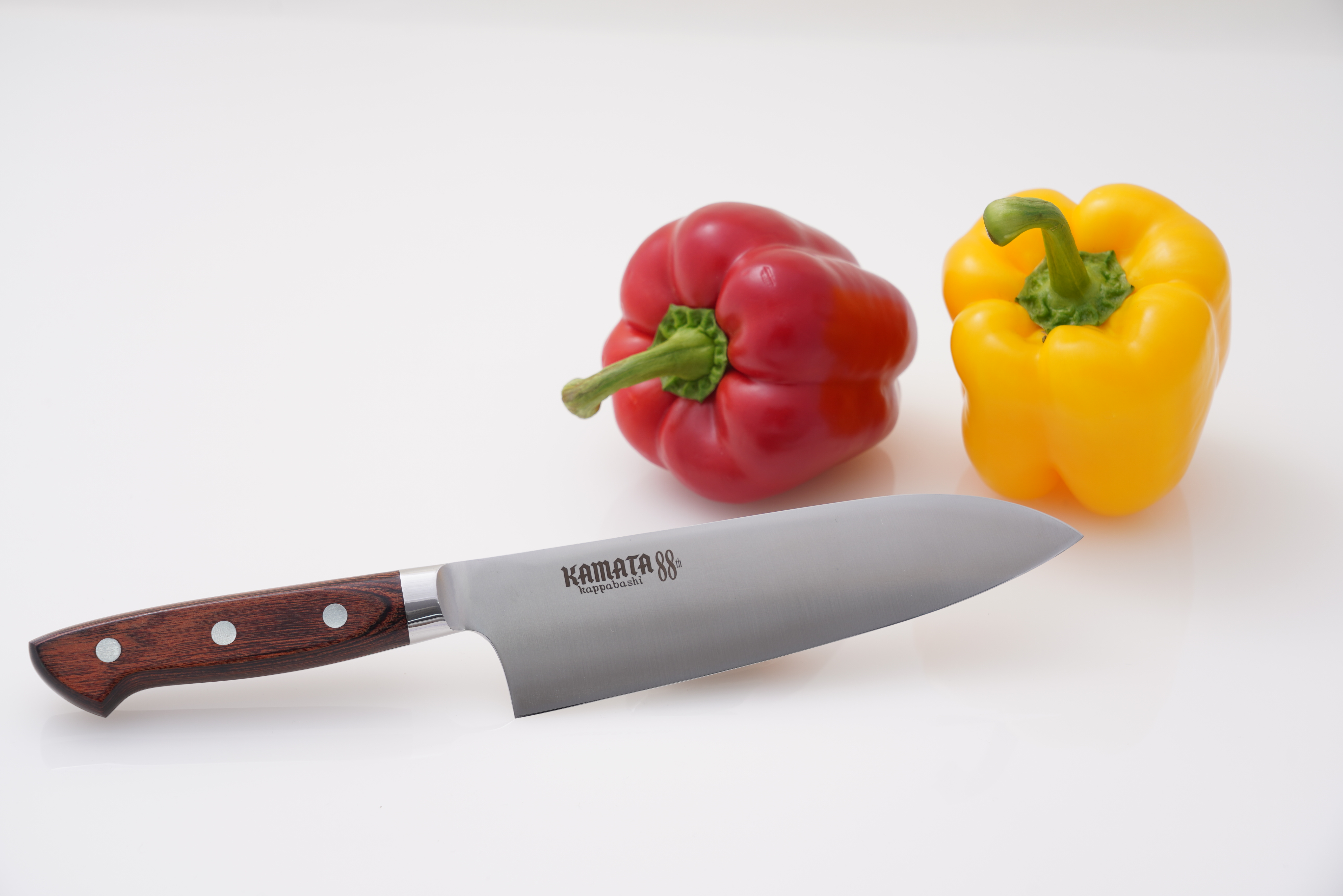 July 2012
Commemorating the 100th anniversary of the founding of Kappabashi Dougu Street, 100 high-end models of the 88th series were sold in a limited edition.
August 2012
PKC Tokyo also begins offering Zwilling Sharpening Classes.
March 2016
The set of two Shiroshi No. 2 steel black-uchi was awarded the Gold Prize in the OMOTENASHI Selection 2016 as a world-class Japanese technology.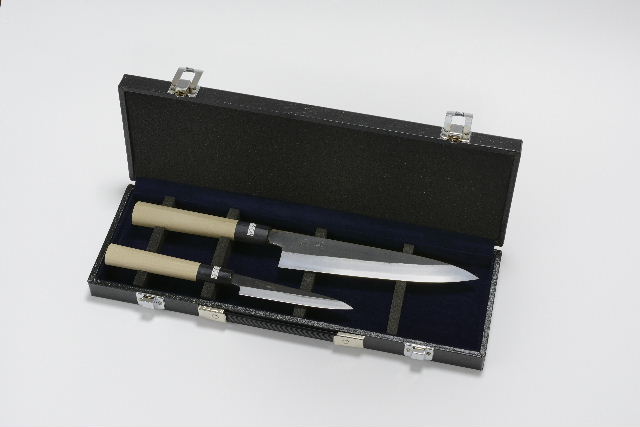 May 2018
Sharpening classes also begin at Zwilling's Yokohama Motomachi branch.
October 2023
Commenced sales of a limited edition of 100 commemorative models for the 100th anniversary of the company's founding.
Hand Towel & Tote Bag
From September 21st to October 20th, we will celebrate our 100th anniversary thanksgiving and the first 1,000 people who purchase over 10,000 yen will receive a commemorative hand towel and Kappabashi Dougu Street tote bag.